Smoked Chicken and Lemon Pie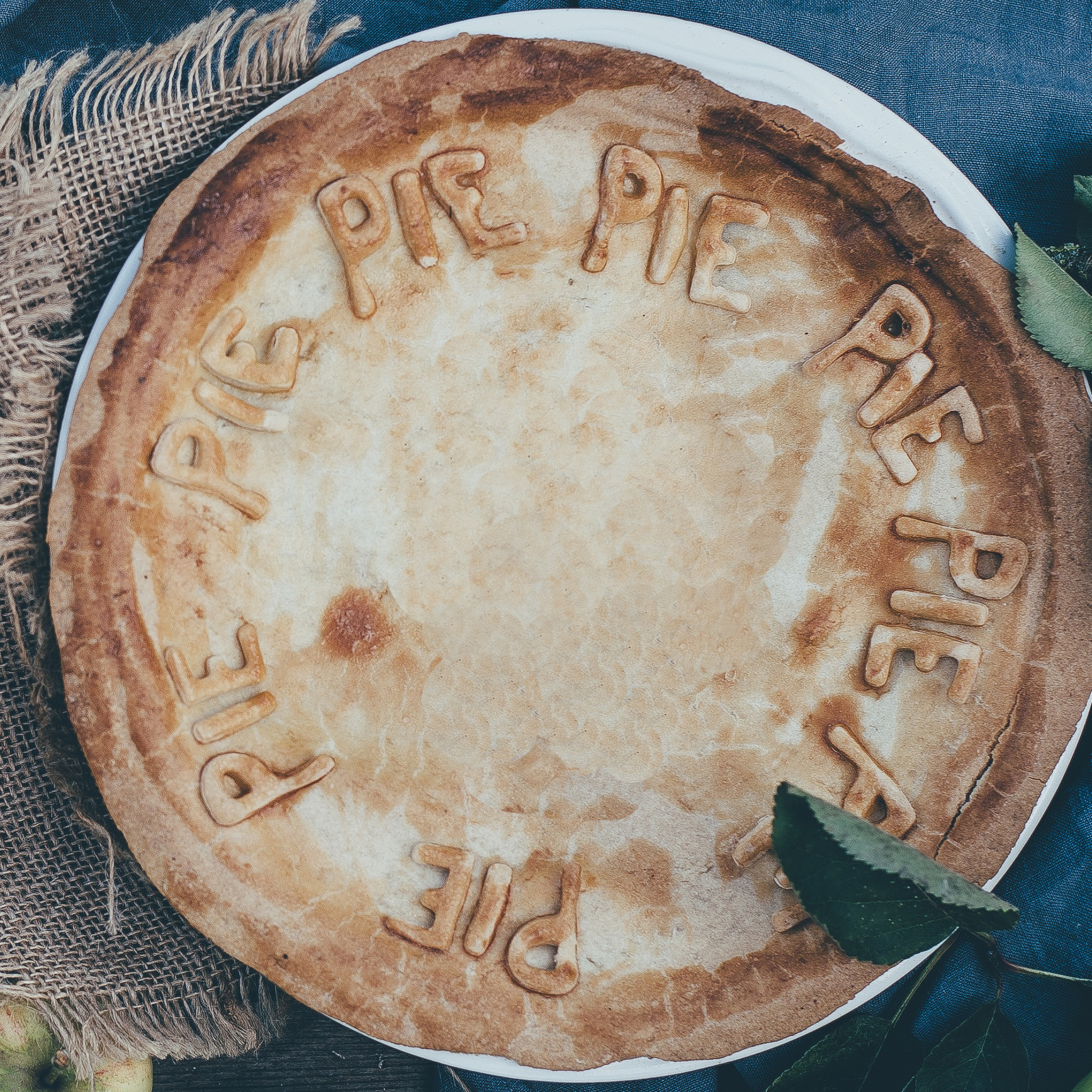 Ingredients:
2lt Essential Cuisine chicken stock
4 Breasts of smoked chicken or 1 whole chicken
5 Shallots
3 Cloves of garlic
3 Lemons
50g Caster sugar
150g Butter
150g Marriages plain flour
500g Puff pastry
220g Leeks
2 Egg yolk
Method
Shred the meat from the chicken to bite size pieces and reserve, in a thick bottomed pan melt the butter and add finely dice shallots and garlic, allow to sweat until translucent. Add the flour and form a roux , slowly adding the hot chicken stock, stirring all the time and allowing to boil before adding more, when the sauce is thick enough to coat the back of a spoon, stop adding stock and allow to cook for a further 4-5 min to make sure all the flour is cooked out. Add the zest of the 3 lemons and the juice of 2. Taste and adjust seasoning as required. In a separate pan cook finely shredded leeks until they start to become tender, then add these to the sauce with the pieces of chicken. Set aside and allow to cool.
In a greased loose bottomed pie dish layer half of the puff pastry, then prick all over with a fork, layer with 3 layers of cling film and fill with beans or rice and place in a pre-heated oven at 180c for 20 min until golden, remove the cling film then brush a liberal amount of egg yolk over the pastry sealing it and giving you a protective layer so the pastry remains crisp, return to the oven for 10 min. add the cooled thick pie mix into the pastry then cover with the rest of the pastry coating with the egg yolk again and bake for 25 min at 160c . Serve immediately